I always think I will have lots of free time during Christmas, but between Christmas sale, trying out gifts (My boyfriend got a tent for Christmas, and of course we had to try it out) and dinner with family and friends, I was very happy to squeeze in a few hours of sewing as well. It was a lovely feeling to sit down behind the sewing table again. It was no time for a big project, but I got to sew a little tablecloth for my niece, to have under her drawings when she is here for a visit. I also had a twin needle in my sewing stash that I've been wanting to try.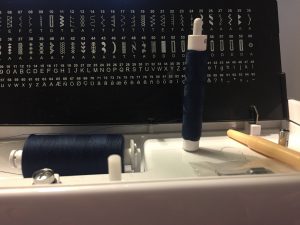 The twin needle, of course, needs two spools of thread, and I felt a bit scared when threading the two threads in the same track. In my head I pictured hours in front of the sewing machine trying to get stucked up threads out off the machine again. However, it went surprisingly smoothly and I could give a sigh of relief.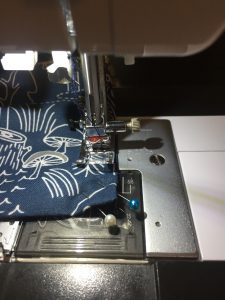 I like to turn the fabric around in the corner, with the needle still in the fabric. It's a good trick for getting sharp corners. So it was a bit disappointing to discover that the fabric couldn't be turned in the corners, with the twin needle down. But all in all I probably save some time by getting two rows of stitching at the same time.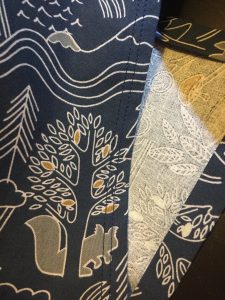 The back stitching also turned out as a special stitch, which will probably mean that the needle won't be suitable for all types of projects.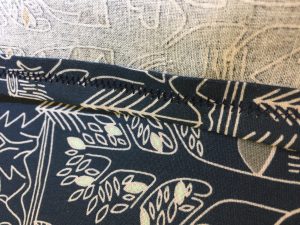 I will probably not use a twin needle that often, but it was fun to see the result.