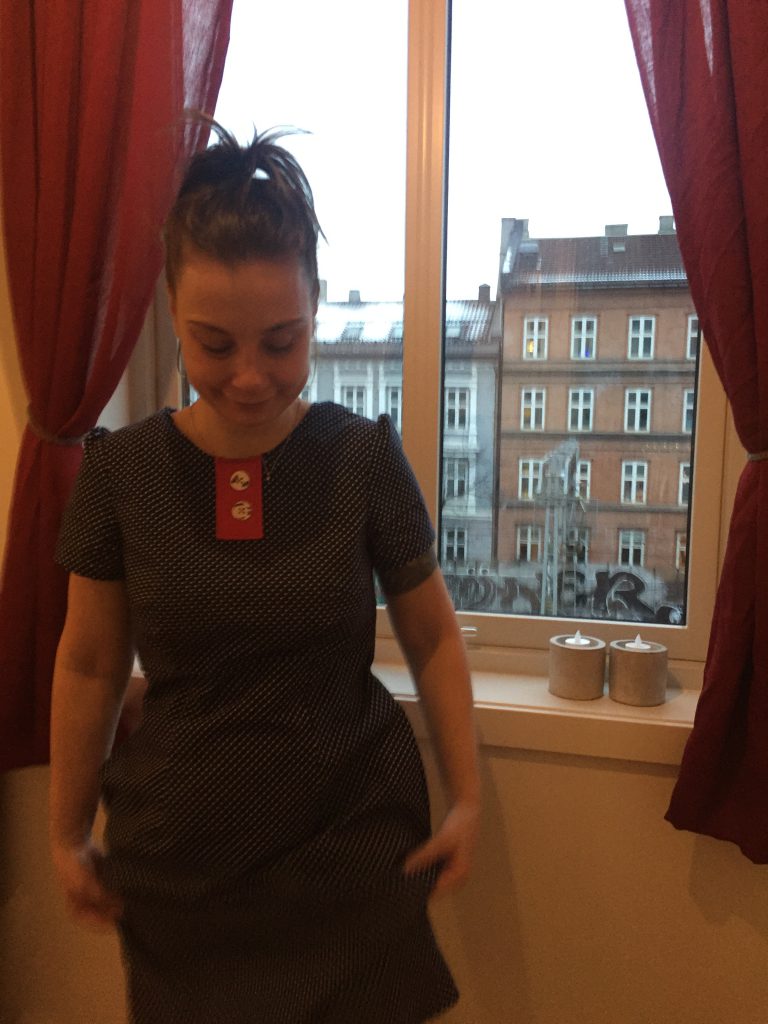 It took me some time, but here's my newest make: the Megan dress. It is also a Tilly and the Buttons pattern. (I guess I have a pattern company crush:-) This one is from the book "Love at first Stitch".
I  decided it needed lining, since it is freezing cold outside and because I was afraid the dress would be see through in the summer time, when the sun is shining at its brightest. So far so good,  for little could I know I needed to hand stitch the lining to the dress all the way down the zipper, or that I would hate it so absolutely. Let's hope that that will change in the future, fingers crossed. That being said, the fabric I used for lining wasn't so hard to sew with as I feared.
The dress will also serve as my make number two in the SSW; Deep Stash.
But the best part is of course the feeling of wearing something self made, wouldn't you agree? And even better, I got to wear it at an exhibition opening at Astrup Fearnley Museum featuring Takashi Murakami. The artist himself was present, and I got to take a picture with him. Talk about being starstrucked:-) 🙂 🙂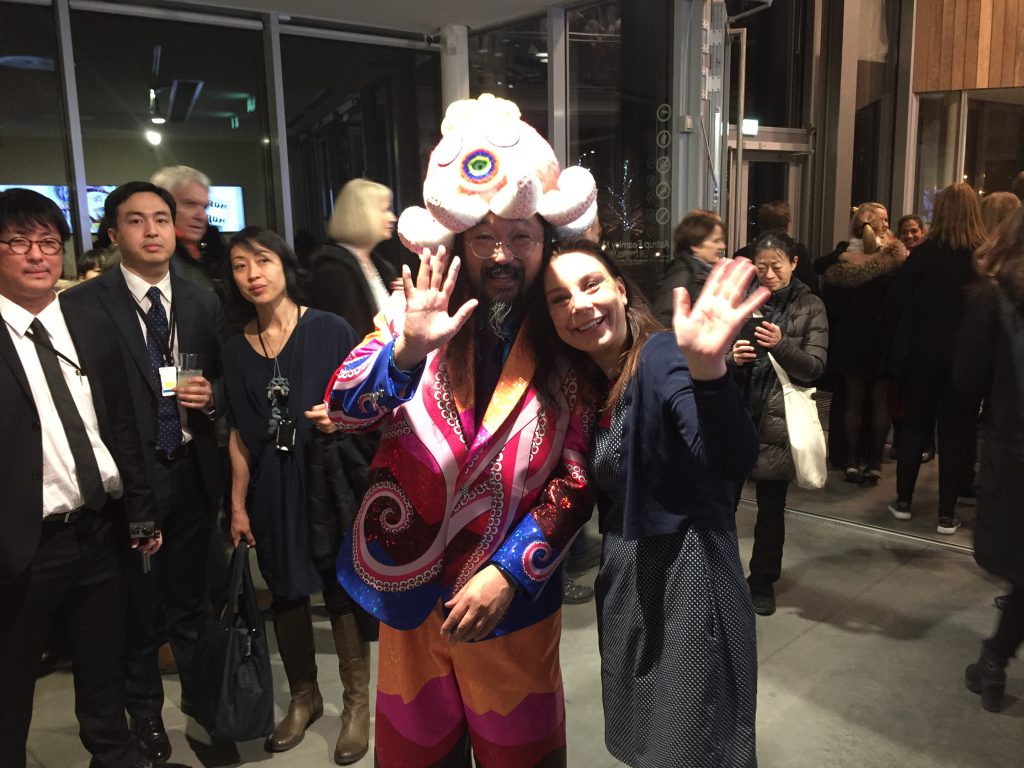 All in all I'm pleased with the dress, but I had to take the side seams in 1,5 cm so next time I will make it in a smaller size and rather make an FBA.
That`s it for now folks! Hope you all will have a good time until next time:-)