I'm finally finished with my shirt. Actually it has been done for about a week, but I haven't got around to take photos. Earlier this week we (my boyfriend and I) went to Olympen/Lompa to have some fancy beers. Lompa has a very cozy atmosphere, as one of Oslo's oldest pubs, or maybe it's more like a mini beer hall. The surroundings were so good that I thought it was finally time to take some pictures. The photos, though, didn't turn out so great, since I couldn't sit still.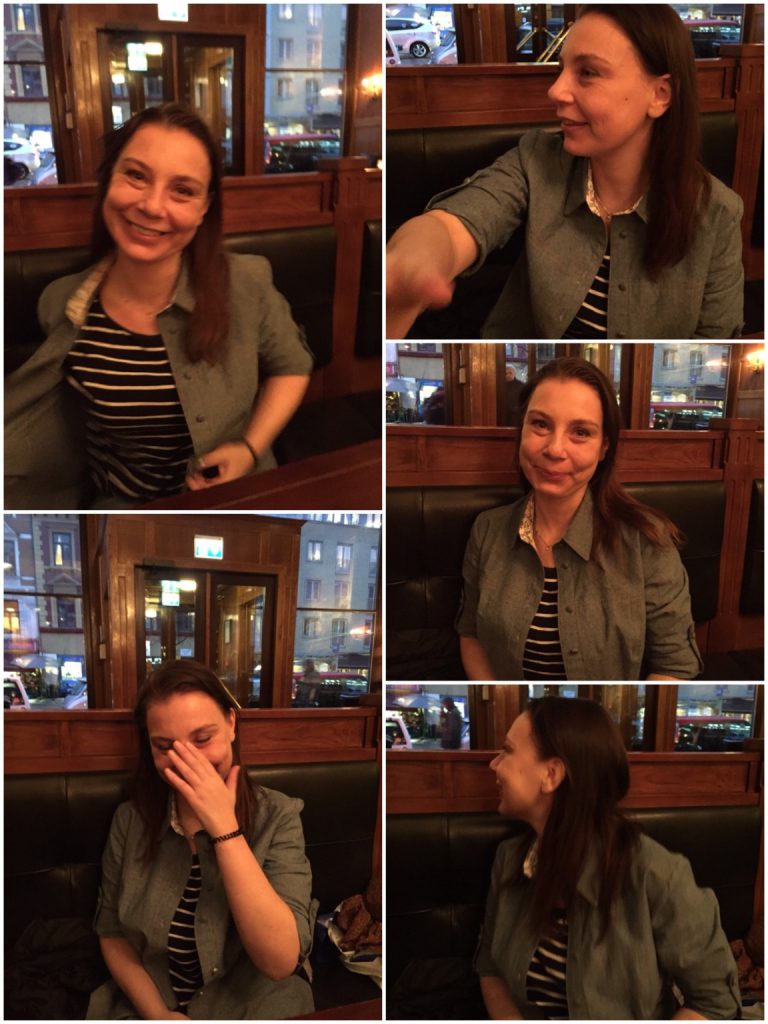 So everything was put on hold until I could get some better pictures, but it seemed like I couldn't stand still the next time either. Standing still in pictures has to be high up in my how to do-list. I guess this is quite a common problem for us newbie bloggers:-)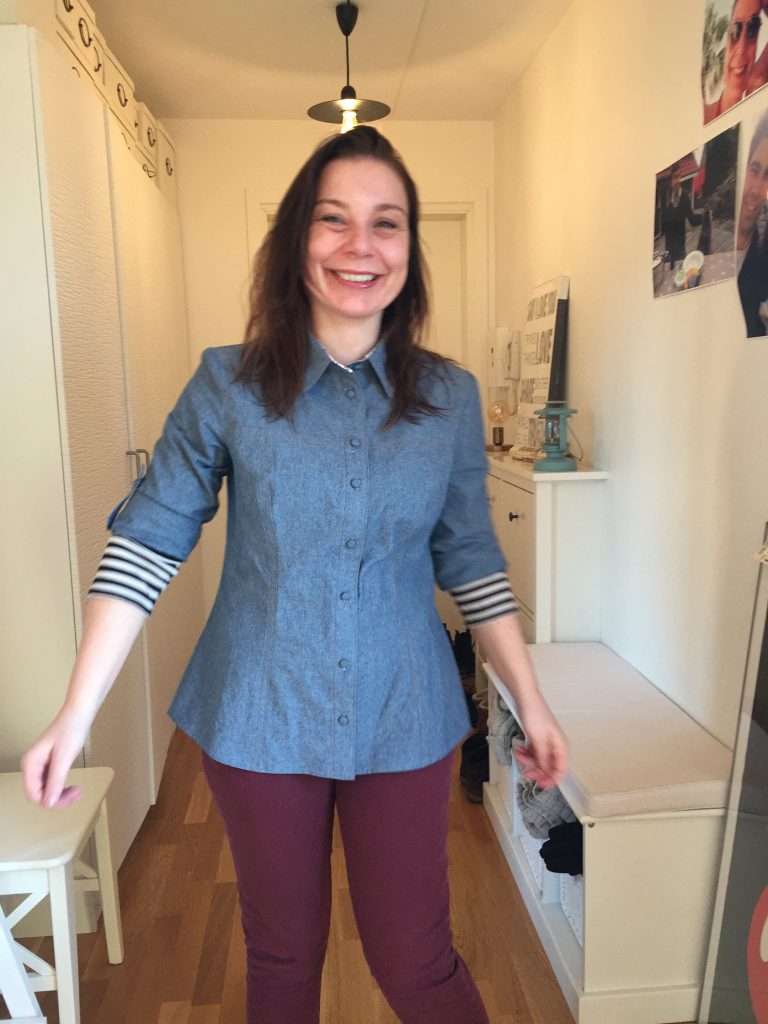 I was sewing this shirt with help from an online workshop at Tilly and the Buttons, and I'm so happy with the result (and for sure I would never have been able to do it all by myself).
It has a little too much fabric at the shoulders, and when I move around it feels like it is a bit too little fabric in the back.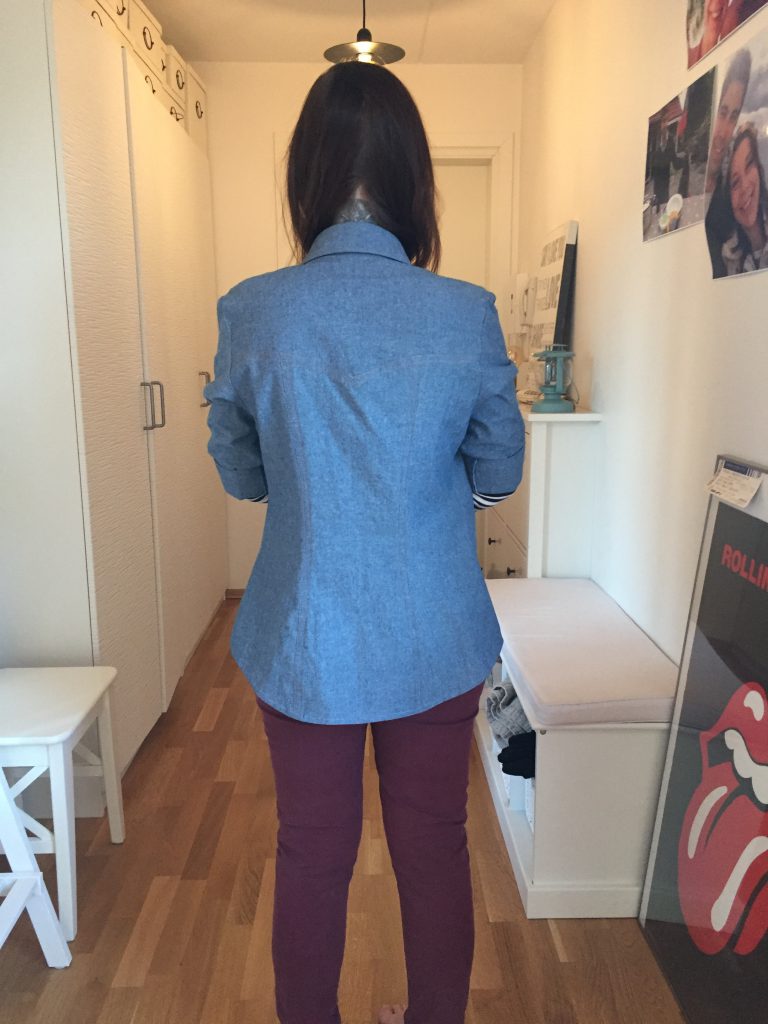 But it was so much fun making this shirt, and I can't help feeling proud when I wear it. There will be many,  many more!