I have been thinking about sewing a simple litte dress for my niece. The kind she quickly can pull over her head as she plays with her Christmas gifts. I had peered the internet for a while, before I finally found the perfect project on Nap-Time Creations. And the beste of all folks, the pattern was free. Jippi. Free Criss Cross Jumper.
The idea is also to get rid of some leftover fabrics. I'm currently sewing a denim shirt, so I will take the denim leftovers along with some flowery fabric. The flowery fabric is just lovely but it has been laying in the stock for quite a while now, because it's so shiny it has been difficult to find the right project for it.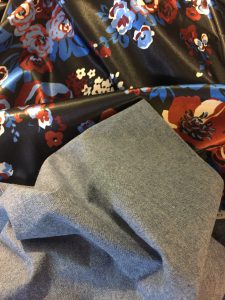 The flowered fabric is in the washing machine, and the pattern is almost taped together.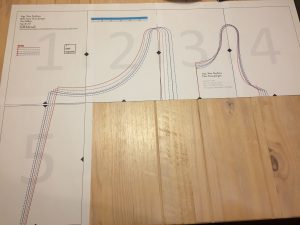 Can't wait to get started!