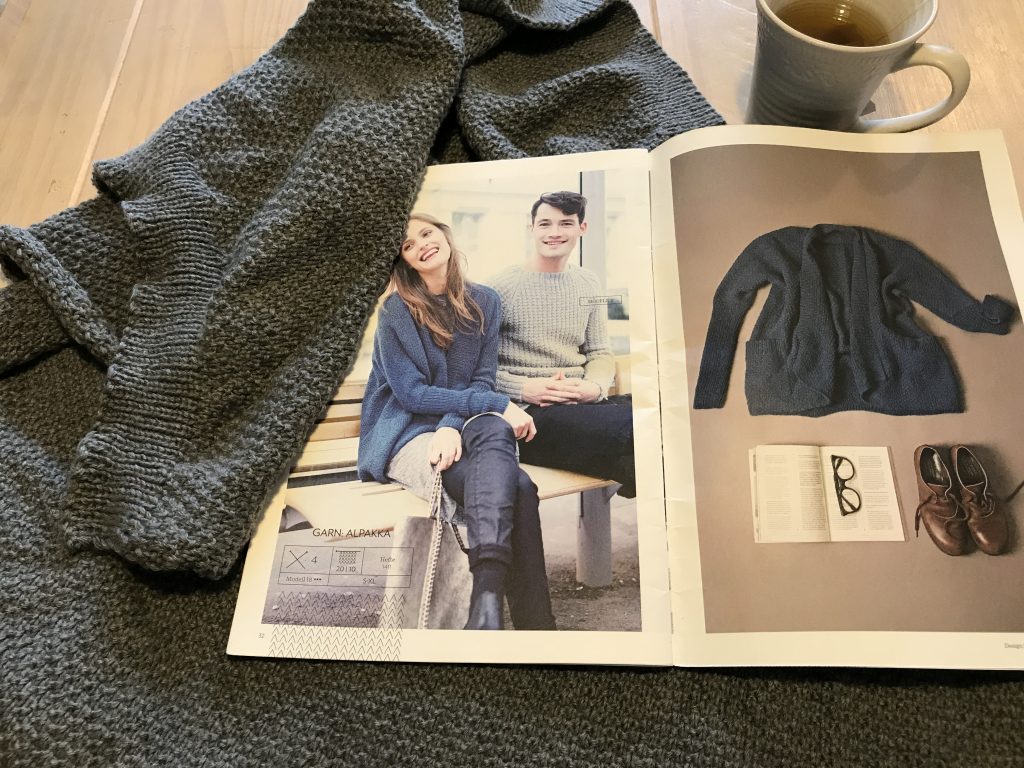 I think it has to been two years since I started this cardigan. Much has been made in the meantime, but this one is still in the UFO heap. It is not a very advanced pattern, only one color in moss stitch. Still, I always make mistakes that need to be taken up and done again, which is so frustrating. But unlike other projects I haven't finished, I always feel some extra guilt  every time I see this one. Not just because of unused yarn and lack of enthusiasm from my part. But because another member of a Facebook knitting-group took time out off her own free time, and met me at a café to help me with it. It was incredibly kind of her. She didn't know me, only than I could need her knitting skills and knowledge. I get renewed faith in humanity again when I meet such nice people, so it's a bit extra sad that I never seem to get this cardigan finished.
I think her goodness is a good picture of the kindness in the online crafting community.
So this is a shout out to you all. You are amazingly awesome!